Image

Protect Your Yard and Family with Quality Mosquito Control
Mosquito Control on Long Island
If you spend your weekdays commuting in and out of the city, it's only natural that you'd want to spend your weekends relaxing in the sun. But what happens when pesky mosquitoes buzz in, wrecking your summer plans by keeping your family indoors? These pests are more than just a nuisance. They can also carry and transmit diseases such as Zika and West Nile Virus, preventing you from being able to enjoy a carefree summer! At A&C Pest Management, we've been helping homeowners in Long Island take back their yards for almost 50 years – and we can help you enjoy a mosquito-free summer, too. 
Image
Family-Friendly Mosquito Control Service on Long Island
At A&C Pest Management, we're proud to offer our unique Mosquitomint organic control. This unique, all-natural solution for controlling outdoor pests is made from plant oil extracts, effectively eliminating mosquitoes on contact without the use of man-made chemicals. After each application of our organic Mosquitomint formula, you'll notice a minty fresh smell that will dissipate after a few hours. Then, your yard will be ready to enjoy! 
How Does Mosquitomint Work?
These pests are drawn to bodies of water and humans since this is where they can get their food from. Our unique Mosquitomint treatment is environmentally friendly and our highly trained exterminators apply the treatment to areas where they are naturally attracted. These areas include:
Near the pool, pond, or other water sources
Around trees, shrubs, and garden beds
In high-traffic areas of your yard where children and pets like to play
Upgrade to In2Care For Added Protection
For extra protection, we also offer an add-on to the Mosquitomint treatment for a small additional cost called the In2Care system. This trap lures the insects in and contaminates them with a special slow-killing larvicide. This allows the infected mosquitoes to spread the larvicide throughout other difficult-to-find breeding grounds so that they aren't just killed inside the trap, but also in surrounding areas. This In2Care system is:
Environmentally friendly - sprayless & sustainable 
Works rain or shine
Pet friendly
Provides effective 24/7 protection from mosquitoes in the trap and in surrounding areas
Reducing the risk of mosquito-borne viruses
In fact, we use Mosquitomint and In2Care to treat our own homes! Our Long Island mosquito control ensures your backyard is a comfortable place for you, your family, and friends to enjoy. 
Save $50 on Your First Treatment
Mosquitoes can put a real damper on your summer, driving you out of your yard. Now, when new customers sign up for our seasonal mosquito control service program, they can save $50! Our services are hard on these nagging pests, but not on your wallet. For more information, give our experts a call today at [phone-number].
The Option for One-Time or Recurring Treatments
We're happy to offer various treatment options based on the unique needs of your property. Start with a free quote, and an exterminator will conduct a thorough inspection of your property. Based on your needs and wants, they will provide either a one-time treatment or schedule recurring treatments for lasting results. Either way, your yard is sure to be mosquito-free! 
One-Time Treatment for Special Events
Hosting a barbecue, planning a backyard party, or just trying to enjoy a game of catch with the kids? There's simply too much fun to be had for you to let them crash the party, so trust our backyard mosquito control. One application of Mosquitomint eliminates the insect on contact, making your backyard a comfortable place for you, your family, and friends to enjoy. 
Recurring Treatments
A taste of mosquito-free living is all it takes for many of our customers to realize how much better spring and summer can be without itching, buzzing, and biting. With our recurring services on Long Island, you'll be able to enjoy a vacation from nagging pests all season long. Our treatment program is two-fold:
Proactive treatments eliminate mosquitoes, larvae, and eggs that are already living in your yard.
Preventative treatments protect your yard from a resurgence and stop future invasions before they can happen, addressing potential breeding grounds by eliminating standing water and other risk factors on your property. 
Mosquitoes are covered under our Peace of Mind Premiere Program. From the front yard to the backyard, and everything in between – our expert technicians will provide complete coverage so that you can enjoy the summer without even giving pests a second thought. 
Offering Quality Mosquito Control in Long Island Since 1969
Here at A&C Pest Management, we've been implimenting our mosquito spraying on Long Island since 1969. You'll notice the difference a few decades of experience can make when it comes to the attention to detail and precision of our highly skilled exterminators. And the results you'll see? They're the product of our ongoing commitment to making our organic mosquito treatment methods the ideal solution for homeowners in the Greater Long Island area. We're more than just the resident mosquito control experts - we're your friends and neighbors. Many of our specialists were born and raised in the community, and that's just one of the many reasons we strive to provide your family with fast, effective service and the best customer care possible.
Our Guarantee
Should pests persist in between scheduled treatments, simply let us know and we'll re-service your home for no additional cost to you. That's our guarantee to you!
Image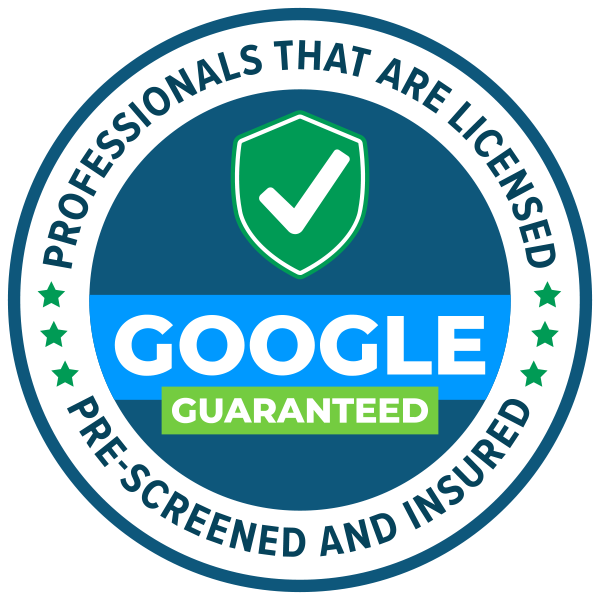 Cities We Service on Long Island
A&C has been providing exceptional service and pest management solutions to our communities on Long Island and the surrounding areas since 1969. We're proud to provide services to the following areas of Nassau County and Suffolk County.
Image