Image

Save $50 on Quality Pest Control Services
Pest Control On Long Island
A&C Pest Management has been delivering the most effective and reliable pest control services on Long Island since 1969! We are a third-generation family-owned-and-operated company, winners of the 2022 and 2023 Best Exterminator of Long Island, and this shows you simply don't stay in business this long by cutting corners. 
With recurring services from A&C Pest Management, you can rest assured knowing you have complete protection against a variety of pests, including:
Ants
Crickets
Spiders 
Roaches
Termites
Mosquitoes
Silverfish
Bed Bugs
Bees
Wasps
Rats
Mice
And more!
With nearly five decades of experience with pest control on Long Island, we have become experts on the bugs that reside here. We know where they live, what they eat, and how to effectively get rid of them. We've built our reputation on getting results. Pests don't stand a chance when you've got A&C on your side. Give us a call today to see how we can help your home! 
Recurring Service to Keep Your Home Pest-Free Year-Round
Pest control services aren't always top-of-mind for many homeowners until a problem emerges. Leaving your home open to pests can mean an infestation might be on its way! That's why you need recurring services from A&C, we can keep your home pest-free year-round so you never have to worry! Don't know what package to sign up for? Give us a call today at 516-683-8376 and our friendly office staff will help you decide!
Same-Day Services for Flexible Scheduling
At A&C Pest Management we understand that no two families or homes are the same, so why treat your pest problems the same way? We don't believe that a one-size-fits-all approach can be effective. That's why we recommend a customized solution to address any existing infestations or concerns, tailoring our proven programs every step of the way to provide the best protection for your home.  
All of our Greater Long Island Area pest treatments include:
Prompt scheduling and courteous service from our customer service team. We've designed our services to be hassle-free, from start to finish.
A thorough inspection performed by one of our highly trained exterminators, to identify signs of pest activity and to locate potential entry points or sources of food and water.
A customized treatment plan designed to eliminate pest threats fast and keep them gone.
Highly effective solutions, guaranteed to eliminate your pest problems quickly and completely. 
The ultimate peace of mind knowing that your home is in good hands with the exterminators at A&C Pest Management.
An on-staff entomologist so we'll always know exactly what bugs are in your home and how to treat them! 
Common Beach Bugs in Long Island
Long Island has a lot of amazing beaches your family can visit this summer—East Hampton, Southampton, Jones Beach, Main Beach, and more! But, sometimes, your vacation can include a few extra unwanted beach pests, and some may make their way into your beach home! 
Beach Spiders
Beach wolf spiders and dock spiders are familiar sights on the beach, but make sure to give them a wide berth! While not fatal to humans, the venom from these spiders can be quite painful. 
Pill Bugs
Also known as roly pollies or isopods, these little beach bugs are entirely harmless to humans! You might find them burrowing in the sand around the high tide line. Typically, these specific beach bugs won't come into your home unless their environment becomes too wet or too dry and there's no food for them. 
Sand Fleas
Sand fleas might share a name with the little pests that plague your pets, but these beach bugs aren't actually fleas or insects at all—they're actually small crustaceans. To avoid getting bitten by sand fleas, relax on an elevated seat, like a lounge chair, instead of sitting directly on your towel!  
Environmentally Friendly and Family-Protected Pest Control
When you have pests, you shouldn't have to worry about how the treatment will affect your home and your family! While our goal may be to get rid of pests in your home, we will never do it in a way that puts your family at risk. We prioritize the health and well-being of your family, so we've made protecting your children, pets, and even the environment a part of what we do! 
When you choose A&C, you're choosing a company that's committed to:
Only using EPA-approved and highly tested formulas, some are even organic formulations! Call our office at [phone-number] for more information on our organic treatments. 
Protecting the environment through the use of IPM (Integrated Pest Management) techniques. 
Training our technicians on all the latest, most effective technologies on the market.
100% Satisfaction Guarantee
We're so confident that our proven pest control services can restore order and peace to your home that we back them with a 100% satisfaction guarantee. 
What does this mean for you? If you aren't completely satisfied with our service or have any pest problems in between your quarterly visits, we will come back to your home and retreat for free! If that's not peace of mind, then we don't know what is!
Save Money With Our Special Offers
Over 50 Years of Pest Control on Long Island
We don't just deliver outstanding pest control services to the bungalows of Montauk and high-rises of Manhattan; we genuinely care about the comfort and well-being of our customers. You're more than just another stop on our route - and we vow to treat you as such. Each of our exterminators is fully trained and licensed by the state of New York and have undergone rigorous training, as well as ongoing education to ensure that they're equipped to give you the best care possible. 
Our Guarantee
Should pests persist in between scheduled treatments, simply let us know and we'll re-service your home for no additional cost to you. That's our guarantee to you!
Image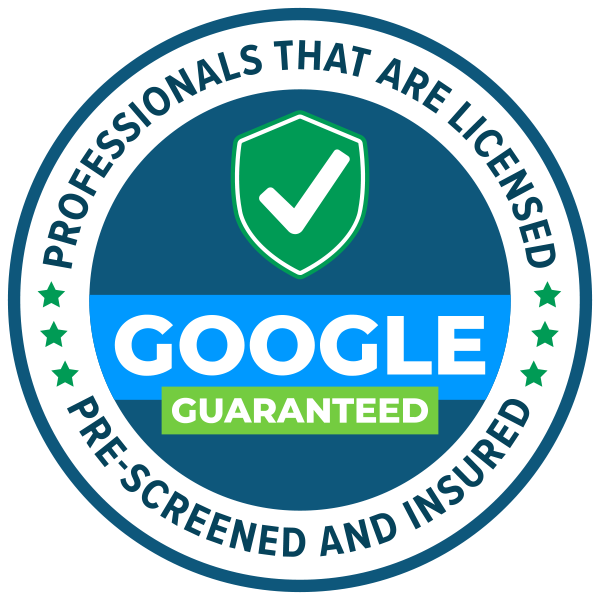 Cities We Service on Long Island
A&C has been providing exceptional service and pest management solutions to our communities on Long Island and the surrounding areas since 1969. We're proud to provide services to the following areas of Nassau County and Suffolk County.
Image