About Us
A&C Pest Management
A&C Pest Management is a full-service pest control company servicing both commercial and residential properties in New York. We treat homes and businesses in Long Island, Queens, Brooklyn, and Manhattan. We are trained and equipped to handle any level of pest control by utilizing the latest in pest management technology. We provide pest control programs that are designed to proactively and effectively detect, treat, and prevent the emergence of pests in homes and commercial facilities using the Integrated Pest Management approach. A&C Pest Management is firmly committed to providing a pest-free environment that exceeds our customers' expectations while giving them the peace of mind that they deserve.
Image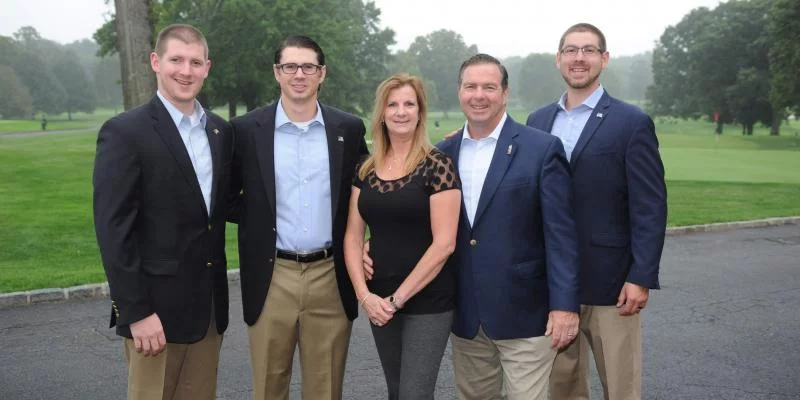 A Tradition of Trusted Pest Control Services Since 1969
In 1969, Neil O'Connor founded A&C Exterminating. He chose the name so that his company would be at the top of the Yellow Pages listing of exterminators. He asked his friend Walter Skinner to join him. The two men worked as firemen in the same firehouse in the Bronx. At the time, Skinner declined. A few years later, he decided he wanted to work for himself after being denied for a raise at his part-time job. In 1972, Skinner asked O'Connor if he still wanted a partner. Luckily he did, so Skinner then joined A&C Exterminating.
The new partners, promoted to lieutenants, continued to work at the same FD in the Bronx and began exterminating termites on a part-time basis.
"We learned as we went along," recalls Skinner. The pair would consult with suppliers to figure out methods and techniques they weren't familiar with. "I've always made sure the customer got what they wanted."
In 1975, O'Connor decided to leave the business, so Skinner bought him out and took over as the sole owner. His son, James, started working for him in 1984, and took over the business in 1994 when Walter retired. James later renamed the company A&C Pest Management to better reflect the organization's mission and direction.
A&C Pest Management is a family-owned operation for three generations. Since we opened our doors over 50 years ago, we have been committed to excellence in service since our inception. Our Long Island-based company has built an outstanding team of highly skilled employees who dedicate themselves to providing the best services to our loyal clients who continue to trust A&C Pest Management for all their pest control needs.
We are proud members of:
Our Management Team
Jim Skinner, President and co-owner of A&C Pest Management, is Past President of the National Entomology Scent Detection Canine Association. Jim has worked with many other professionals in New York to combine all three pest control associations to create one new one called New York Pest Management Association, in which Jim served as its first President. He is also a member of the Nassau County Bed Bug Task Force.
Jim and the staff at A&C Pest Management co-authored a paper from the University of Florida and one on bed bugs research from Clemson University. Jim and his staff have spoken at numerous national conferences about canines in the pest control industry, including The Global Bed Bug Summit, The North American Bed Bug Summit, PestWorld (multiple times), North East Conference, NPMA Global Canine Conference, 2015 Thermal Remediation Conference and the New York State Bed Bug Conference. Jim serves on various committees for the National Pest Management Association (NPMA).
Rounding out the management team, Mary Anne Skinner, Jim's wife serves as the company's dedicated Vice President and co-owner.
A Tradition of Pest Control Innovation
While A&C Pest Management is proficient in all areas of pest control, we have an especially extensive background in the area of bed bug detection and treatment. Leading the industry into the future of bed bug eradication, A&C Pest Management pioneered the use of Canine Scent Detection, as well as Thermal Remediation in the Northeast.  Since 2009, all our canine teams have been certified by the National Entomological Scent Detection Canine Association (NESDCA). This is an important credential in assessing and identifying infestations of bed bugs and subsequently confirming the success of the treatment.
On the commercial side of our business, A&C Pest Management is experienced in the area of subcontracted work, presently working with multiple companies statewide to completely eradicate bed bugs. We arrive in unmarked vehicles wearing unmarked uniforms, to maintain our client's privacy. Our technicians and handlers always use discretion and professionalism when performing their duties.
As a recognized innovator in the pest control industry, we remain dedicated to researching and developing the most efficient methods of bed bug detection and elimination. To date, A&C Pest Management:
pioneered the use of environmentally friendly thermal bed bug remediation;
is Quality Pro-certified. (Only 3% of the companies in the pest control industry are);
maintains an Associate Certified Entomologist on staff during all hours of operation;
uses Sentricon® Colony Elimination System. The number one termite control brand in the U.S.;
pioneered the use of NESDCA Certified bed bug K9s to find bed bugs;
uses an eco-friendly MosquitoMint organic mosquito sprays for mosquito control;
pioneered the use of NESDCA Rodent K9 to find and control rodents and reduce the use of rodenticide;
uses unmarked vehicles for discreet bed bug work;
employs workers certified by the New York State Department of Environmental Conservation (NYDEC);
uses best practices pest control technology and methods.
If you would like to learn more about our pest control services in New York and want to schedule a free consultation or an appointment, contact A&C Pest Management today!