Image

Same-Day Ant Control for Fast Relief
Ant Control on Long Island
Dealing with an ant infestation can be frustrating and time-consuming. Sometimes it seems like no matter how hard you try to get rid of ants they just keep coming back. At A&C Pest Management, we offer professional ant control that fully eliminates these pests. Reclaim your home with one of our Peace of Mind programs! We rid your home of a variety of ants, including:
Acrobat Ants
Pharaoh Ants
And more!
Recurring Treatments for Lasting Results
What makes our ant control so effective? Recurring services! Regular ant control treatments are the key to keeping your home ant-free for good. This allows for ultimate protection and helps create a strong barrier around your home as an added layer of defense against ants. They don't stand a chance against A&C Pest Management's exterminators. Ant control is included in each of our service plans below:
Eco-Friendly Treatments for Your Peace of Mind
At A&C Pest Management, we understand that no two infestations are the same. That is why we offer customized, eco-friendly ant treatments on Long Island so your home can be treated exactly how it needs to be. When you partner with us for ant control services, we will:
Quickly schedule your service: Our customer service team is dedicated to making your experience stress-free, from beginning to end.
Thoroughly inspect your home: Our exterminators will search high and low for entryways, sources of food and water, and other signs of ant activity.
Create a custom service plan: Our treatments are specifically designed to get rid of ants based on the needs of your home and family.
Use environmentally sensitive treatment methods: We strive to be responsible by only utilizing treatments that are kind to the environment.
Implement recurring visits: Ants are tricky to exterminate, so the best way to make sure they're fully eliminated is by treating them on a regular basis.
Give you peace of mind: You can rest assured that A&C Pest Management will effectively get rid of all your ants - and keep them gone, too.
Have more questions about our ant control services? Our customer service representatives are here and ready to help! Just give us a call today at 516-265-7028 for more information! 
Over 50 Years of Ant Control Experience
There are tons of different species of ants that live on Long Island. Each species brings its own challenges when treating an infestation, but with an on-staff entomologist and highly trained exterminators, that's not a problem for A&C Pest Management! Some common species of ants on Long Island are:
Odorous House Ants
Odorous house ants, otherwise known as sugar ants, are a growing problem in the New York area. While incredibly tiny, they can cause a big problem if left untreated in your home. These insects enter homes in search of food, preferring meats and sweets, and love to make their home inside your pantry or cupboards. 
When they invade your home, they have a tendency to contaminate food products and can emit a strong, rotten smell when crushed. The most likely sign of a sugar ant infestation is the sight of their foraging worker ants and the occasionally winged swarmer.
If your home has a sugar ant infestation, do not attempt to perform DIY treatments. A trained exterminator should be called in because DIY treatments can splinter the colony, creating new ones, and making the infestation harder to solve.
Pharaoh Ants
Pharaoh ants, like odorous house ants, are also very small. But, their bodies are light yellow with red and black markings rather than being dark brown or black. Pharoah ants like to enter homes to feast on crumbs, spills, moisture, and take advantage of the protective habitat. 
They will typically find a way into your home through torn window screens, doors that are poorly sealed, windows without weather stripping, and other entryways. 
Just like with odorous house ants, DIY treatments can drive them further into your home making the infestation harder to get rid of. Our exterminators are trained to help manage Pharaoh Ants and design a customized treatment plan for your needs. 
Carpenter Ants
Carpenter ants are small and black, though some do have a reddish or yellow tint to them.
They like to build homes in damp or decaying wood that may be around your home. 
Some common signs of carpenter ants include: sawdust piles near windows, doors, or other wood structures in your home, ants nesting in wood, and damaged wood in your home.
If you see carpenter ants in your home, it's important to take action immediately. These pests can cause serious damage to your home if they're left unchecked.
Locally Owned and Operated Ant Control
A&C Pest Management was founded on Long Island in 1969. For three generations the Skinner family has been providing effective pest control services to our New York neighbors. As a local, family-owned pest control company, each of our customers means a lot to us, so we are dedicated to providing the best experience possible to each and every person we encounter. With almost 50 years of experience under our belts, we know each and every pest that calls the Long Island area home. More importantly, we know exactly how to eliminate them, too. That's why we are proud to offer same-day pest control services!
Our Guarantee
Should pests persist in between scheduled treatments, simply let us know and we'll re-service your home for no additional cost to you. That's our guarantee to you!
Image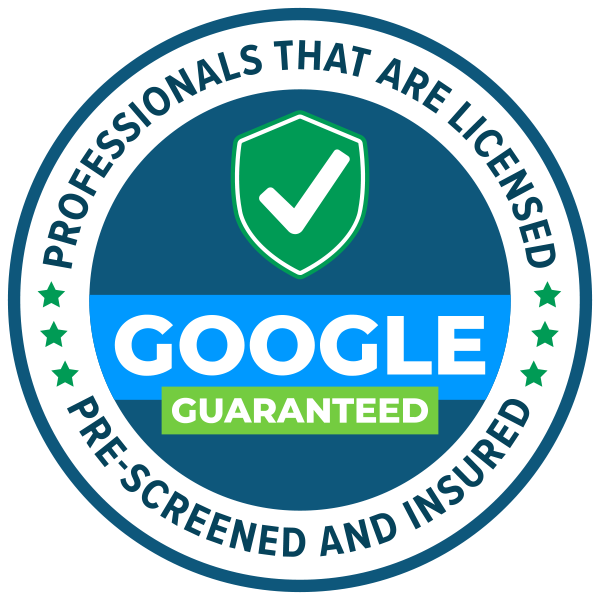 Cities We Service on Long Island
A&C has been providing exceptional service and pest management solutions to our communities on Long Island and the surrounding areas since 1969. We're proud to provide services to the following areas of Nassau County and Suffolk County.
Image