Image
Save $100 on Our Chemical-Free Bed Bug Treatments
Bed Bug Treatments on Long Island
Bed bugs are on the rise across North America, and the greater New York City area is regularly ranked in the top ten worst cities for infestations. These pests are more than just a nighttime nuisance – their bites are itchy and can cause skin infections, making you uncomfortable around the clock. At A&C Pest Management, we've been helping homeowners in Long Island exterminate bed bugs for nearly 5 decades – and we can exterminate yours too.
Thorough K9 Bed Bug Inspections & Customized Treatments
At A&C Pest Management we offer unique bed bug treatments that are tailored to fit your needs in East Meadow, Levittown, Merrick, and more. No two homes are the same, so we believe that no two treatments should be the same either. While each treatment differs from the last, you can always expect to receive the following service from us:
Same-day treatment scheduling for fast relief. We know that when bed bugs are involved, you need a team of exterminators that takes it just as seriously as you do.
Outstanding service from our customer service team. We've designed all of our pest services to be easy for you, from beginning to end.
A thorough inspection performed by a K9 certified team that utilizes highly-trained dogs for expert detection – ensuring no bed bug is left behind.
Eco-Friendly Bed Bug Heat Treatment on Long Island
At A&C Pest Management, we were the first company on Long Island to use heat treatment for the effective extermination of bed bugs and other pests, starting back in 2009. While a few of our competitors eventually followed suit a few years ago, but you simply can't beat our years of unmatched experience offering the most effective and discreet bed bug heat treatment in Long Island. A&C Pest Management has more equipment than all other heat treatment companies combined, and our treatments are the most comprehensive, too! While the other guys heat just the bedrooms, our team heats your entire home, helping ensure complete extermination. When it comes to bed bug treatments in Long Island, no one has the experience that we do!
Guaranteed Heat Treatment for Your Peace of Mind
Just a couple of bed bug eggs left behind could be the start of another infestation! With our thorough inspections and heat treatments, we ensure that no insects are left behind in your home. Our expert bed bug exterminators will ensure the total elimination of these pests in your home. With our heat treatment, we offer: 
Guaranteed elimination of bed bugs throughout your entire home.
A more effective treatment plan than chemical treatment options.
A risk-free bed bug treatment option for your family, pets, and furniture. 
A treatment plan that requires minimal preparation when compared to chemical treatments, relieving some stress for you and your family.
Expertly Trained Bed Bug Exterminators
We take your health and the protection of your home very seriously, so our exterminators are regularly trained on how to use the latest thermal equipment, carefully place heating units and fans throughout the structure to reach every corner. Our bed bug exterminators use electronic monitoring to raise the temperature of your home, killing every bug in even the tiniest cracks and crevices of your home. After your thorough heat treatment, we bring our K9 teams in to verify eradication – so you'll know your pest problem is gone for good. Heat treatments have proven their effectiveness over and over, including these university studies:
Dr. Michael Potter of the University of Kentucky
Dr. Stephen Kells of the University of Minnesota
Same-Day Service and Discreet Bed Bug Treatments
Don't get taken in by DIY treatments or a pest control company that isn't willing to guarantee their work. Settling for the "cheapest option" often means having to pay once to get the job done, and then a second time to get the job done right. We even deploy unmarked trucks for discreet treatment! A&C Pest Management not only guarantees our professional bed bug control services – but we also offer:
A free, no-obligation estimate
The peace of mind that comes with knowing your pest problem has been eliminated completely by our exterminators.
The most effective bed bug treatment in Long Island
We've been delivering our proven solutions in Long Island for decades, and in that time we've developed a reputation as the best pest control company in the area. If these insects have made themselves comfortable in your home, it's time to call the professional bed bug exterminators at A&C Pest Management. We'll eliminate your problem quickly and completely, so you can hit the pillow knowing your home is bed bug-free.
Our Guarantee
Should pests persist in between scheduled treatments, simply let us know and we'll re-service your home for no additional cost to you. That's our guarantee to you!
Image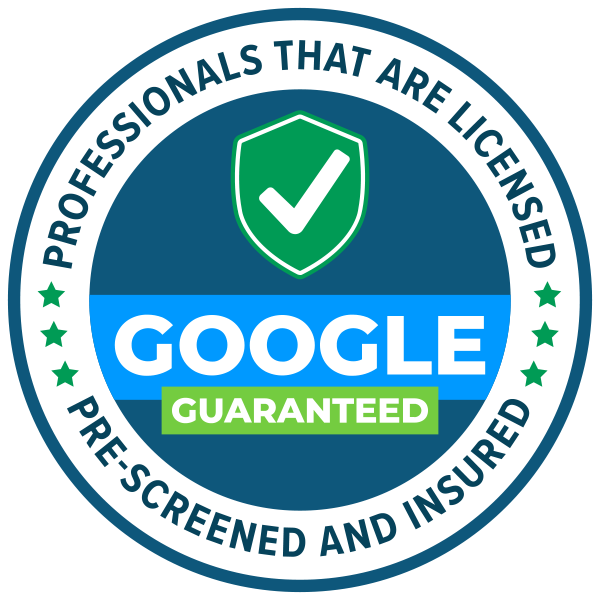 Areas We Service on Long Island
A&C has been providing exceptional service and pest management solutions to our communities on Long Island and the surrounding areas since 1969. We're proud to provide services to the following areas of Nassau County and Suffolk County.
Image